WIRELESS AND DSL BROADBAND
HIGH SPEED ACCESS
ALWAYS ON, ALWAYS FAST, NEVER THROTTLED


WIRED AND WIRELESS SOLUTIONS
BUSINESS AND RESIDENTIAL
VIRUS AND CUSTOMIZABLE SPAM FILTERING
ONLINE ACCOUNT MANAGEMENT
AWARD WINNING TECHNICAL SUPPORT
CURRENT HEADLINES
TECHNOLOGY HEADLINES

Fri, 13 Dec 2013 12:29:54 EST
How to cure 'affluenza?' Jail time
American lawyers have never been accused of lacking creativity in seeking to justify the nefarious deeds of their clients. Texas defense attorney Scott Brown, however, appears to have raised the bar to a new level by asserting the newly minted defense of "affluenza" to obtain leniency in a tragic vehicular homicide case arising out of the reckless driving of his very drunk and very rich 16-year-old client, Ethan Couch.
Fri, 13 Dec 2013 10:23:02 EST
Obama, Dems lose in budget deal
To resolve America's ongoing, bruising battle over the debt and deficit, House Republican Paul Ryan and Senate Democrat Patty Murray announced a deal on December 10 to halt spending cuts -- mostly in defense -- and lock in a two-year budget agreement to avoid another government shutdown on January 15.
Thu, 12 Dec 2013 07:21:35 EST
Demi Lovato: I did cocaine on plane
HLN's Jane Velez-Mitchell highlights singer Demi Lovato's surprising confession of drug and alcohol abuse.
Fri, 13 Dec 2013 16:40:50 EST
2 hurt at Arapahoe High in Colorado
Suspect, a male student, apparently killed himself Possible 2nd suspect part of investigation, sheriff says Shooter was going to confront a teacher, sheriff says
Fri, 13 Dec 2013 16:52:43 EST
Hid in dark
A student at Arapahoe High School explains what happened when gunshots rang out in Centennial, Colorado.
Fri, 13 Dec 2013 13:12:37 EST
Lawyer: Quarterback case a failure
An attorney for the woman who accused FSU Quarterback Jameis Winston of rape attacks the defense's case.
Fri, 13 Dec 2013 07:49:15 EST
Reports: Man missing in Iran CIA spy
A former FBI agent who went missing in Iran was working for the CIA there, not conducting private business as officials have previously claimed, The Associated Press and the Washington Post reported on Thursday.

Fri, 13 Dec 2013 16:22:47 EST
Behind the Twitter blocking backlash
Say this for Twitter: They may not always know what their users want, but once they learn what their users don't want, they fix it in a hurry.
Thu, 12 Dec 2013 10:10:10 EST
7 tips for taking better selfies
There is no wrong way to take a selfie. The medium has grown into its own form of self-expression, and the artistic choices people make are as varied as the faces themselves.
Fri, 06 Dec 2013 19:23:59 EST
Gadget gifts your kids will love
Technology touches all ages. Here are some gadgets aimed at the 18-and-under set.
Fri, 13 Dec 2013 11:38:57 EST
A new way to ditch your wallet
"Coin" is an electronic credit card that stores all of your cards. CNN's Dan Simon reports.
Tue, 10 Dec 2013 08:41:15 EST
Google Glass users fight privacy fears
Carolyn Capern and her business partner Greg Trujillo were eating breakfast in a Panera bakery in Florida recently, each wearing Google Glasses but actually immersed in their smartphones when they were accosted by an angry stranger.
Tue, 10 Dec 2013 08:13:56 EST
Where they found the 'god particle'
Scientists and technicians are hard at work upgrading the machinery so that the $10 billion dollar Large Hadron Collider can ramp back up in 2015 at unprecedented energies.
Wed, 11 Dec 2013 19:08:02 EST
Bus stunt fuels tech tensions in San Francisco
A real protest, a fake Google employee, a viral video and some shiny buses have brought attention to the growing tensions between San Francisco's moneyed tech-sector workers and the city's working poor and middle class.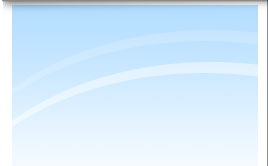 Copyright © 2013. Blue One Communications, Inc.