WIRELESS AND DSL BROADBAND
HIGH SPEED ACCESS
ALWAYS ON, ALWAYS FAST, NEVER THROTTLED


WIRED AND WIRELESS SOLUTIONS
BUSINESS AND RESIDENTIAL
VIRUS AND CUSTOMIZABLE SPAM FILTERING
ONLINE ACCOUNT MANAGEMENT
AWARD WINNING TECHNICAL SUPPORT
CURRENT HEADLINES
TECHNOLOGY HEADLINES

Sat, 25 Apr 2015 20:50:58 EDT
Earthquake hits Nepal's largest city at midday
Death toll tops 1,400; 7.8 quake topped homes, historic buildings FULL STORY Official says people will urgently need food, water, medicine and shelter Experts knew a big one was coming, but not when Google exec among at least 13 killed in avalanches on Mount Everest
Sat, 25 Apr 2015 14:47:52 EDT
Earthquake triggers avalanches around Everest
A 7.8 magnitude earthquake slams Nepal and is triggering avalanches at Mount Everest.
Sat, 25 Apr 2015 11:16:26 EDT
Photos: Demolished buildings; search for survivors
A 7.8 magnitude earthquake centered less than 50 miles from Kathmandu rocked Nepal with devastating force early Saturday in Nepal's capital city, authorities said.
Sat, 25 Apr 2015 19:44:03 EDT
Protesters in Baltimore damage cars
Demonstrators upset with the Baltimore police handling of the arrest of Freddie Gray, a young man who died from a spinal injury one week after he was detained by officers, marched through the city's streets Saturday.
Sat, 25 Apr 2015 15:31:59 EDT
Jenner comes out ... as a Republican
Bruce Jenner didn't just come out as a transgender woman Friday night — he also came out as a Republican.
Fri, 24 Apr 2015 18:05:49 EDT
Police paralyze unarmed man
CNN's Alina Machado reports on a police dashcam video that shows an officer shooting an unarmed suspect in Palm Beach, Florida.
Sat, 25 Apr 2015 18:07:11 EDT
ISIS-inspired threat in U.S.?
The FBI is investigating a possible ISIS-inspired terrorist threat in the United States, law enforcement officials said Saturday.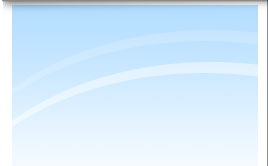 Copyright © 2015. Blue One Communications, Inc.