WIRELESS AND DSL BROADBAND
HIGH SPEED ACCESS
ALWAYS ON, ALWAYS FAST, NEVER THROTTLED


WIRED AND WIRELESS SOLUTIONS
BUSINESS AND RESIDENTIAL
VIRUS AND CUSTOMIZABLE SPAM FILTERING
ONLINE ACCOUNT MANAGEMENT
AWARD WINNING TECHNICAL SUPPORT
CURRENT HEADLINES
TECHNOLOGY HEADLINES

Thu, 30 Oct 2014 02:49:32 EDT
NASA warning follows explosion
Teams of investigators were out at daybreak Wednesday examining damage to NASA's Wallops Flight Facility after an unmanned rocket exploded shortly after launch on the Virginia coast, NASA spokeswoman Rachel Kraft told CNN via email. NASA is warning people in the area not to touch debris if they find any.
Wed, 29 Oct 2014 12:34:39 EDT
Raw video shows rocket explode
An unmanned NASA-contracted rocket carrying supplies to the International Space Station exploded during its launch.
Wed, 29 Oct 2014 16:26:32 EDT
Why Kim Jong Un went missing
North Korean leader Kim Jong Un, who recently disappeared from public view for about six weeks, had a cyst removed from his right ankle, a lawmaker told CNN.
Thu, 30 Oct 2014 07:34:18 EDT
High-tech cheating scam exposed
Thousands of Chinese students are caught using high-tech cheating gear in the national exam to become licensed pharmacists.
Wed, 29 Oct 2014 16:28:00 EDT
Woman's beheading, son's death linked
A woman was found beheaded in an apartment in New York on Tuesday night, and shortly afterward her son died in an apparent suicide when he stopped in front of a train, a law enforcement source told CNN.
Wed, 29 Oct 2014 23:08:27 EDT
Terror leaders likely survived strikes
The U.S. intelligence community now believes two key terrorist operatives targeted by the United States in the opening night of attacks in Syria are still alive and could be actively plotting, multiple officials tell CNN.
Thu, 30 Oct 2014 07:03:57 EDT
The most wanted men in America
As the hunt for Eric Frein drags on, CNN's Alexandra Field looks at some of the most notorious manhunts in history.

Wed, 29 Oct 2014 11:12:12 EDT
Twitch bans nude, suggestive gaming
Looks like it's a bad time to be sexing up your publicly viewable video gaming.
Wed, 22 Oct 2014 00:56:24 EDT
Wearable tech to hack your brain
The technology sounds simultaneously fake and dangerous: Strap on a headset and send targeted electrical currents into your brain for about 15 minutes to get more energy, improve your focus or calm down.
Thu, 23 Oct 2014 13:13:43 EDT
The dark world of online harassment
For the past 25 years, the Web has opened up unprecedented possibilities for human communication. But it has a dark side too -- sometimes, a very dark one.
Thu, 23 Oct 2014 17:25:01 EDT
Facebook brings back the anonymous chatroom
Remember in the late '90s when you would kill time in AOL and IRC chatrooms or post on Usenet? You'd strike up conversations with strangers about subjects you were all interested in, say "The X-Files," container gardening or The Fugees.
Thu, 23 Oct 2014 13:14:23 EDT
Can the web predict the future?
From drone wars to cosmic theories, long-term bets take the long view and place odds on the shape of the future.
Wed, 22 Oct 2014 07:55:02 EDT
Prepaid smart meters outwit Africa's power thieves
One company says smart meters may hold the answers to the power problems of the world's emerging markets, where slow payment and energy theft remains a powerful disincentive for new investment in the sector.
Wed, 29 Oct 2014 06:25:49 EDT
New app helps flag suicidal tweets
Suicide prevention organization Samaritans launched a free app Wednesday that flags disturbing tweets and sends an alert to friends.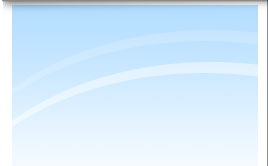 Copyright © 2014. Blue One Communications, Inc.