WIRELESS AND DSL BROADBAND
HIGH SPEED ACCESS
ALWAYS ON, ALWAYS FAST, NEVER THROTTLED


WIRED AND WIRELESS SOLUTIONS
BUSINESS AND RESIDENTIAL
VIRUS AND CUSTOMIZABLE SPAM FILTERING
ONLINE ACCOUNT MANAGEMENT
AWARD WINNING TECHNICAL SUPPORT
CURRENT HEADLINES
TECHNOLOGY HEADLINES

Wed, 22 Mar 2017 22:06:59 -0400
Suspect kills 4, injures 40 in London, is shot dead
The attack was declared a terrorist incident.
Wed, 22 Mar 2017 21:27:59 -0400
How the deadly attack in London unfolded
The suspect, who authorities believe acted alone, was shot and killed by police.
Wed, 22 Mar 2017 21:25:36 -0400
Video shows suspected London attacker barreling across Westminster Bridge
Something or someone can be seen falling into the River Thames below at one point.
Wed, 22 Mar 2017 22:53:26 -0400
Trump continues defense of 'wiretap' claims
The president twice retweeted a conservative radio host.
Thu, 23 Mar 2017 00:42:01 -0400
Union head: Border wall needed only in 'strategic locations'
"We don't need a great wall of the United States," Brandon Judd said.
Wed, 22 Mar 2017 18:59:09 -0400
Ex-pharmacy head convicted of fraud over tainted medication
Barry Cadden was found guilty of racketeering and fraud.
Wed, 22 Mar 2017 23:27:07 -0400
Trump lawyers ask court to move quickly on travel ban appeal
Donald Trump's administration is asking a U.S. court to quickly hear its appeal of a ruling that blocked the president's revised travel ban

Tue, 21 Mar 2017 16:35:12 -0400
Apple cuts prices on lower-end iPads, releases red iPhones
Apple is cutting prices on two iPad models and introducing red iPhones, but the company held back on updating its higher-end iPad Pro tablets
Wed, 22 Mar 2017 08:21:00 -0400
WATCH: Facebook cracks down on users performing song covers
The "GMA" team of insiders analyzes some of the biggest stories trending this morning.
Wed, 22 Mar 2017 07:08:56 -0400
WATCH: Apple unveils red iPhone 7 and 7 Plus
Apple introduces this special edition as part of their red campaign, which contributes to the global fund to fight AIDS.
Tue, 21 Mar 2017 06:33:27 -0400
WATCH: Download your videos from Instagram
Users can now save their Instagram live videos to their phones.
Mon, 20 Mar 2017 06:19:34 -0400
WATCH: New details revealed about Samsung's new Galaxy S8 phone
Priced between $850-$950, the official unveiling will be on March 29.
Fri, 17 Mar 2017 06:01:03 -0400
WATCH: Netflix to get rid of its 5-star rating system
Netflix is changing to a "thumbs up" and "thumbs down" rating system.
Thu, 16 Mar 2017 13:04:39 -0400
WATCH: SpaceX launches communications satellite
Video shows SpaceX Falcon 9 rocket launching a communications satellite from Kennedy Space Station days after high winds delayed the launch.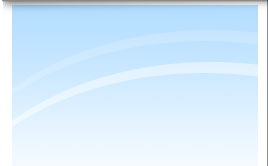 Copyright © 2017. Blue One Communications, Inc.