WIRELESS AND DSL BROADBAND
HIGH SPEED ACCESS
ALWAYS ON, ALWAYS FAST, NEVER THROTTLED


WIRED AND WIRELESS SOLUTIONS
BUSINESS AND RESIDENTIAL
VIRUS AND CUSTOMIZABLE SPAM FILTERING
ONLINE ACCOUNT MANAGEMENT
AWARD WINNING TECHNICAL SUPPORT
CURRENT HEADLINES
TECHNOLOGY HEADLINES

Fri, 09 Oct 2015 11:59:45 -0400
Microsoft HoloLens: What's Next For Mixed Reality Headset
Microsoft is positioning its HoloLens to become the darling of the immersive technology world.
Thu, 08 Oct 2015 20:42:33 -0400
How Amazon's 'Handmade' Plans to Take on Etsy
Amazon expanded into Etsy's territory today with the launch of Handmade, an online bazaar where artisans can sell their homemade goods.
Wed, 07 Oct 2015 16:30:14 -0400
'Steve Jobs' Movie: A Who's Who Guide to Apple's Early Days
The movie "Steve Jobs" focuses on the Apple co-founder, but there are other people depicted in the film who also played a part in helping shape the company's history.
Fri, 09 Oct 2015 15:00:51 -0400
In Rare Event, Remnants of Pacific Hurricane Hit Alaska
In rare weather event, remnants of Pacific hurricane hit Alaska
Fri, 09 Oct 2015 13:31:22 -0400
New California Law Extends Privacy Rights to Electronic Data
California law boosts data protections, but activists say action still needed at federal level
Fri, 09 Oct 2015 12:09:35 -0400
Boom in Gene-Editing Studies Amid Ethics Debate Over Its Use
HEALTHBEAT: Gene-editing research seeks to balance ethics with potential for fighting disease
Fri, 09 Oct 2015 13:27:19 -0400
NASA Reveals Ambitious Plan for Astronauts to Live on Mars
NASA has released a long-range report detailing its ambitions for sending astronauts to live on Mars, along with the obstacles the space agency will face.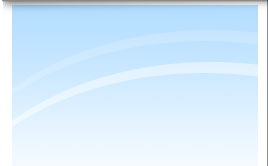 Copyright © 2015. Blue One Communications, Inc.