WIRELESS AND DSL BROADBAND
HIGH SPEED ACCESS
ALWAYS ON, ALWAYS FAST, NEVER THROTTLED


WIRED AND WIRELESS SOLUTIONS
BUSINESS AND RESIDENTIAL
VIRUS AND CUSTOMIZABLE SPAM FILTERING
ONLINE ACCOUNT MANAGEMENT
AWARD WINNING TECHNICAL SUPPORT
CURRENT HEADLINES
TECHNOLOGY HEADLINES

Fri, 27 Mar 2015 13:37:34 EDT
Ripped doctor's letter found in co-pilot's trash
Notes found in the home of the co-pilot suspected in this week's crash suggest he "kept his illness secret," a prosecutor said. FULL STORY | The victims | Cockpit rules change | Watch CNNgo | Coverage
Fri, 27 Mar 2015 14:38:45 EDT
Pilot: Why I take this personally

Fri, 27 Mar 2015 13:13:08 EDT
From stoner to accused Boston bomber
Listen closely to the testimony in federal court and you begin to learn how a 19-year-old stoner who played Jay-Z, watched "The Walking Dead" and referred to himself on a resume as "nice" and a "people person" came to embrace violent global jihad.
Fri, 27 Mar 2015 13:13:10 EDT
Attack at hotel kills at least 6
Gunmen raided a hotel in Somalia's capital after detonating a car bomb outside the building Friday, killing at least six people and sparking a gun battle with security forces, a police officer at the scene said.
Fri, 27 Mar 2015 09:55:00 EDT
2 missing in NYC building blast
Two people remain unaccounted for following an explosion Thursday at a building in Manhattan, two New York police sources said.
Fri, 27 Mar 2015 11:58:15 EDT
Why Bergdahl left his base
Sgt. Bowe Bergdahl left his unit in eastern Afghanistan in July 2009 intending to walk to the nearest U.S. military outpost to report wrongdoing, believing he could not trust his own commanders to deal with his concerns, an Army report say, according to sources familiar with the investigation. It is the clearest indication yet of the motive behind his decision to leave his post.
Fri, 27 Mar 2015 04:39:51 EDT
Sex attack filmed on subway
A man has been charged with first degree aggravated sexual abuse after police say video shows him attacking a sleeping passenger on the subway.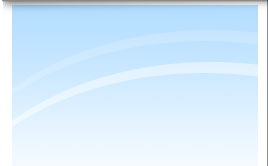 Copyright © 2015. Blue One Communications, Inc.