WIRELESS AND DSL BROADBAND
HIGH SPEED ACCESS
ALWAYS ON, ALWAYS FAST, NEVER THROTTLED


WIRED AND WIRELESS SOLUTIONS
BUSINESS AND RESIDENTIAL
VIRUS AND CUSTOMIZABLE SPAM FILTERING
ONLINE ACCOUNT MANAGEMENT
AWARD WINNING TECHNICAL SUPPORT
CURRENT HEADLINES
TECHNOLOGY HEADLINES

Sun, 25 Jan 2015 13:44:03 EST
'Historic' storm could hit Massachusetts
Be prepared for snowfall in excess of 2 feet, forecasters tell residents. New York City, coastal New Jersey and parts of New England also will be affected.
Sun, 25 Jan 2015 09:39:24 EST
Progress made on nuclear cooperation
President Obama and Prime Minister Narendra Modi say they have moved forward on efforts to provide liability protection to U.S. firms that build civilian nuclear projects in India. | OBAMA: YEMEN UNREST WON'T HALT DRONES | OBAMA: DON'T BULLY UKRAINE
Sun, 25 Jan 2015 15:08:45 EST
New England Patriots coach: 'We followed rules'
Coach Bill Belichick insists that the Patriots organization did nothing wrong, as controversy continues over underinflated footballs used in last weekend's game.
Sun, 25 Jan 2015 12:50:38 EST
Iowa crowd gets glimpse of 2016 GOP contenders
The 2016 presidential race gets off to unofficial start with a marathon of speeches before a core group of caucus-goers. | PERRY, CHRISTIE SPEECHES INTERRUPTED
Sun, 25 Jan 2015 12:40:04 EST
New demand: Release terrorist to save captive
A video posted online by a known ISIS supporter shows Japanese hostage Kenji Goto holding a photograph of what appears to be beheaded ISIS hostage Haruna Yukawa.
Sun, 25 Jan 2015 14:38:08 EST
2 days, 2 failed attempts to raise AirAsia fuselage
On Sunday, a wire rope snapped as the fuselage reached the surface. The previous day, the wreckage cut through a strap connecting it to a big balloon.
Sun, 25 Jan 2015 10:25:02 EST
TV talk show pioneer dies
Longtime New York City radio and television personality Joe Franklin has died. He was 88.

Fri, 23 Jan 2015 10:12:43 EST
Laser-transformed metal super rust-resistant
The possibilities are many: Kitchenware, of course. Airplanes: No more worrying about de-icing, because water won't be able to freeze on aircraft in the first place.
Sat, 24 Jan 2015 07:17:44 EST
Big asteroid to fly by Earth Monday
A big asteroid will fly by Earth on Monday, but NASA says don't worry -- we'll be safe.
Fri, 23 Jan 2015 10:42:16 EST
Experts talk tech, bad ideas and timing at Digital Life Design 2015
"Das war erst der Anfang" -- "It was only the beginning" -- a very cryptic theme for this year's Digital Life Design conference, which was held in Munich over three days and saw 1,000 attendees and 150 speakers.
Fri, 23 Jan 2015 12:57:46 EST
See how technology is revolutionizing modern policing
Policing is rapidly changing with the advent of new technology. CNN's Kyung Lah reports.
Wed, 21 Jan 2015 11:55:12 EST
Gaming to death: What turns a hobby into a health hazard?
Earlier this month, a 32-year old male gamer was found dead at a Taiwanese Internet cafe following a non-stop three-day gaming session. This followed the death of another male gamer who died in Taipei at the start of the year following a five-day gaming binge.
Wed, 21 Jan 2015 11:53:59 EST
One of your favorite tech activities -- sitting -- will kill you
One of your favorite activities may actually be killing you.
Wed, 21 Jan 2015 10:02:12 EST
X-ray method helps decipher ancient scrolls
In A.D. 79, Mount Vesuvius erupted and buried the cities of Pompeii and Herculaneum. Almost 2,000 years later, researchers may be on the brink of reading some of the charred scrolls damaged in the eruption.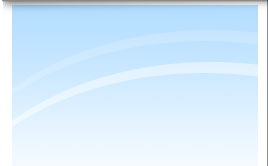 Copyright © 2015. Blue One Communications, Inc.