WIRELESS AND DSL BROADBAND
HIGH SPEED ACCESS
ALWAYS ON, ALWAYS FAST, NEVER THROTTLED


WIRED AND WIRELESS SOLUTIONS
BUSINESS AND RESIDENTIAL
VIRUS AND CUSTOMIZABLE SPAM FILTERING
ONLINE ACCOUNT MANAGEMENT
AWARD WINNING TECHNICAL SUPPORT
CURRENT HEADLINES
TECHNOLOGY HEADLINES

Sun, 22 Apr 2018 00:10:31 -0400
Trump says he doesn't think personal lawyer will 'flip'
The government is investigating President Donald Trump's longtime personal lawyer, but Trump says he's not expecting Michael Cohen to "flip" _ meaning cooperate in exchange for leniency
Fri, 20 Apr 2018 18:56:57 -0400
Trump administration's first human rights report sparks fierce criticism
This is the first human rights report compiled by the Trump administration.
Fri, 20 Apr 2018 13:24:55 -0400
Meet the husband-and-wife duo joining the Trump legal team
Rudy Giuliani may have been the boldface name, but President Donald Trump also added two other noted attorneys to his personal legal team on Thursday.
Sun, 22 Apr 2018 01:39:41 -0400
Man wearing 'MAGA' hat, Trump shirt attacks Hispanic subway rider: Police
New York police are looking for a Trump fan who allegedly attacked a commuter.
Sat, 21 Apr 2018 23:34:03 -0400
Romney must compete in primary for Senate seat
Romney remains the heavy favorite overall to win the Senate seat.
Sat, 21 Apr 2018 22:20:32 -0400
Lobbyist tied to condo met with EPA chief, despite denials
Despite denials, lobbyist's spokesman now confirms the two met in July 2017.
Sun, 22 Apr 2018 01:01:11 -0400
Mother accidentally shoots, kills 2-year-old daughter: Police
The child was rushed to the hospital but could not be revived, police said.

Sat, 21 Apr 2018 13:20:49 -0400
After Facebook scrutiny, is Google next?
Facebook has taken the lion's share of scrutiny from Congress and the media about data-handling practices that allow savvy marketers and political agents to target specific audiences, but it's far from alone
Fri, 20 Apr 2018 18:27:43 -0400
Science Says: Amount of straws, plastic pollution is huge
Cities and even countries now such as Great Britain are looking at banning straws because plastic pollution is a huge global problem
Fri, 20 Apr 2018 00:25:25 -0400
As doors close in the US, China's Huawei shifts to Europe
As doors close in the US, Chinese telecoms and smartphone giant Huawei shifts focus to Europe
Fri, 20 Apr 2018 11:14:41 -0400
WATCH: Netflix may be expanding to the big screen
Reports say Netflix is considering buying and owning movie theaters.
Thu, 19 Apr 2018 12:28:20 -0400
WATCH: Amazon reveals it now has more than 100 million Prime members
Founder and CEO Jeff Bezos revealed for the first time a specific number of Prime memberships.
Thu, 19 Apr 2018 13:09:02 -0400
WATCH: Man accused of millions of robocalls grilled on Capitol Hill
Adrian Abramovich is accused of making nearly 100 million fake calls in three months and faces a proposed $120 million fine by the Federal Communications Commission.
Wed, 18 Apr 2018 08:39:54 -0400
WATCH: Google ready to take action against apps that violate safety policies
A University of California study finds that 57 percent of popular Android apps may be illegally tracking children.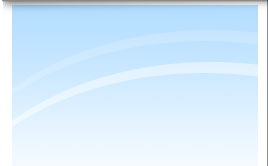 Copyright © 2018. Blue One Communications, Inc.