WIRELESS AND DSL BROADBAND
HIGH SPEED ACCESS
ALWAYS ON, ALWAYS FAST, NEVER THROTTLED


WIRED AND WIRELESS SOLUTIONS
BUSINESS AND RESIDENTIAL
VIRUS AND CUSTOMIZABLE SPAM FILTERING
ONLINE ACCOUNT MANAGEMENT
AWARD WINNING TECHNICAL SUPPORT
CURRENT HEADLINES
TECHNOLOGY HEADLINES

Fri, 19 Dec 2014 03:34:32 EST
Family: Meatloaf dinner killed parents
The children of an elderly West Virginia couple who passed away months apart in late 2012 and early 2013 are blaming their deaths on a restaurant chain's meatloaf.
Fri, 19 Dec 2014 02:55:52 EST
Why Castro asked FDR for $10
President Barack Obama jolted the long, tumultuous relationship between the United States and Cuba with his decision to normalize relations with a country that has fascinated and vexed Americans since the days of Theodore Roosevelt.
Thu, 18 Dec 2014 21:19:05 EST
Photos: Everyday life in Cuba

Fri, 19 Dec 2014 08:37:47 EST
5-year-old sees mom fall, then ...
A 5-year-old boy called 911 after he saw his mom fall off the couch and have a seizure. KTVZ reports.
Fri, 19 Dec 2014 18:21:15 EST
Colbert signs off
For his final episode of "The Colbert Report," Stephen Colbert signed off with a star-filled sing-a-long.
Fri, 19 Dec 2014 05:53:09 EST
Woman dies, wants dog to die, too
Connie Lay made an unusual request in her will before she died last month in Aurora, Indiana: She asked that her German shepherd, Bela, be euthanized and buried with her.
Fri, 19 Dec 2014 16:17:29 EST
Perry really, really wrong on Hanukkah
On Tuesday night, Texas Gov. Rick Perry -- long a public fan of Judaism -- marked the beginning of the Jewish festival of Hanukkah by comparing it to the Boston Tea Party, which was celebrating its 241st anniversary the same day.

Fri, 19 Dec 2014 12:34:32 EST
Reborn Kepler spacecraft discovers another planet
Kepler is still on the beat.
Fri, 19 Dec 2014 20:39:43 EST
You can buy a Sony-style hack
The next Sony-style hack is for sale. CNN's Laurie Segall reports how hackers can make big money offering hack services.
Thu, 18 Dec 2014 10:00:56 EST
The 'Serial' podcast: By the numbers
The podcast "Serial" is wrapping up its first season on Thursday as a bona fide success.
Thu, 18 Dec 2014 13:39:54 EST
Will we give up privacy without a fight?
What kind of privacy will you have 10 years from now?
Fri, 19 Dec 2014 10:47:40 EST
NASA sees your Christmas lights
NASA says lights in suburban areas of the U.S. can be up to 50 percent brighter during the holidays.
Fri, 19 Dec 2014 09:06:18 EST
Adorable dog gets 3-D printed legs
Check out adorable pup's new 3-D printed legs! CNN's Jeanne Moos reports on the Blade Runner of dogs.
Wed, 17 Dec 2014 14:40:20 EST
10 global start-ups to watch in 2015
At the end of another turbulent year for business as usual, the march of the disruptors shows no sign of abating. Big data analytics, the sharing economy, and virtual reality are just some of the transformational trends that have been causing sleepless nights for CEOs.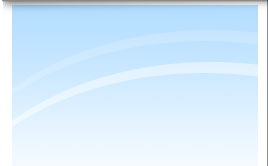 Copyright © 2014. Blue One Communications, Inc.