WIRELESS AND DSL BROADBAND
HIGH SPEED ACCESS
ALWAYS ON, ALWAYS FAST, NEVER THROTTLED


WIRED AND WIRELESS SOLUTIONS
BUSINESS AND RESIDENTIAL
VIRUS AND CUSTOMIZABLE SPAM FILTERING
ONLINE ACCOUNT MANAGEMENT
AWARD WINNING TECHNICAL SUPPORT
CURRENT HEADLINES
TECHNOLOGY HEADLINES

Thu, 23 Nov 2017 11:08:29 -0500
President Trump assures troops they're 'fighting for something real'
President Donald Trump made a Thanksgiving call to American troops, touting his accomplishments.
Thu, 23 Nov 2017 10:26:14 -0500
Trump tweets 'MAGA' in response to story that is critical of him
"MAKE AMERICA GREAT AGAIN!" the president tweeted at 6:31 a.m.
Wed, 22 Nov 2017 22:30:52 -0500
How the military handles the remains of fallen troops
Sgt, La David Johnson was one of four soldiers killed in an ambush in Niger.
Wed, 22 Nov 2017 18:11:34 -0500
Facebook says it will let its users know if they liked Russian-linked propaganda
Facebook announces a database of Russian-linked pages and accounts for users.
Thu, 23 Nov 2017 09:52:58 -0500
Northeast facing bitter cold, Southwest record heat this Thanksgiving
The Northeast will be very cold this Thanksgiving weekend.
Thu, 23 Nov 2017 05:18:05 -0500
Murdered Baltimore cop was to testify in police corruption case, shot with own gun
Baltimore police still have no solid leads on a suspect in the shooting death.
Wed, 22 Nov 2017 22:25:11 -0500
YouTube to crack down on videos showing child endangerment
The move comes after a Buzzfeed article that exposed disturbing videos.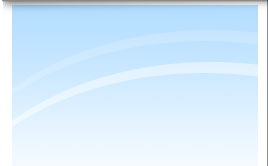 Copyright © 2017. Blue One Communications, Inc.