WIRELESS AND DSL BROADBAND
HIGH SPEED ACCESS
ALWAYS ON, ALWAYS FAST, NEVER THROTTLED


WIRED AND WIRELESS SOLUTIONS
BUSINESS AND RESIDENTIAL
VIRUS AND CUSTOMIZABLE SPAM FILTERING
ONLINE ACCOUNT MANAGEMENT
AWARD WINNING TECHNICAL SUPPORT
CURRENT HEADLINES
TECHNOLOGY HEADLINES

Thu, 21 Jun 2018 14:22:51 -0400
First lady makes unannounced visit to Texas to see migrant children
The White House says she is visiting a service center for children.
Thu, 21 Jun 2018 16:59:46 -0400
First lady wears jacket to visit border that reads 'I REALLY DON'T CARE, DO U?'
The first lady's spokesperson responded: "It's just a jacket."
Thu, 21 Jun 2018 15:55:34 -0400
Trump administration may house up to 20K migrant children at US military bases
The children would be minors who crossed the border without their parents.
Thu, 21 Jun 2018 12:52:56 -0400
Supreme Court says states can collect online sales tax, consumers likely to pay more
In a case that could likely mean consumers paying more nationwide, the Supreme Court Thursday opened the door for states to collect sales taxes from online retailers.
Thu, 21 Jun 2018 16:05:07 -0400
House rejects conservative immigration bill, delays vote on second measure
House will vote Friday on a GOP alternative immigration bill.
Thu, 21 Jun 2018 11:25:02 -0400
Special counsel's questions for Manafort jurors include Ukraine
Potential jurors being considered for Paul Manafort's upcoming trial in Virginia will be asked questions about Ukraine.
Thu, 21 Jun 2018 14:56:58 -0400
House Republicans threaten DOJ, FBI officials with contempt in documents fight
A long-running battle has now escalated to the point where House Republicans are threatening top federal law enforcement officials with contempt of Congress if.

Thu, 21 Jun 2018 15:55:30 -0400
Supreme Court rules for states in online sales tax case
The Supreme Court says states can force online shoppers to pay sales tax
Thu, 21 Jun 2018 16:25:57 -0400
Intel CEO out after consensual relationship with employee
Intel CEO Brian Krzanich out after consensual relationship with employee
Wed, 20 Jun 2018 22:10:30 -0400
Instagram unveils new video service in challenge to YouTube
Instagram takes headlong plunge into video with new 'IGTV' service that allows longer clips, setting stage for more ads
Thu, 21 Jun 2018 09:00:26 -0400
Days after buying Time Warner, AT&T launches new TV service
AT&T is launching a new streaming service incorporating networks from the Time Warner company it just bought.
Thu, 21 Jun 2018 16:17:45 -0400
The Latest: Shares in online retailers fall after tax ruling
Shares in online retailers dropped, and large chains with more stores traded higher following the Supreme Court sales tax ruling
Thu, 21 Jun 2018 11:50:22 -0400
Thousands celebrate summer solstice at Stonehenge
Thousands have watched the sun glint over the horizon at Stonehenge, celebrating the summer solstice at the Neolithic stone circle
Tue, 19 Jun 2018 16:56:30 -0400
Book excerpt: Jaron Lanier's 'Ten Arguments for Deleting Your Social Media Accounts'
An excerpt from author Jaron Lanier's new book.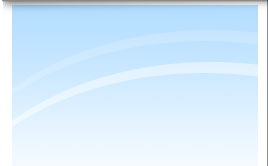 Copyright © 2018. Blue One Communications, Inc.