WIRELESS AND DSL BROADBAND
HIGH SPEED ACCESS
ALWAYS ON, ALWAYS FAST, NEVER THROTTLED


WIRED AND WIRELESS SOLUTIONS
BUSINESS AND RESIDENTIAL
VIRUS AND CUSTOMIZABLE SPAM FILTERING
ONLINE ACCOUNT MANAGEMENT
AWARD WINNING TECHNICAL SUPPORT
CURRENT HEADLINES
TECHNOLOGY HEADLINES

Sun, 27 Jul 2014 21:09:58 EDT
Meat scandal hits McDonald's, KFC
McDonald's and KFC are hit by the Shanghai meat Scandal. Customers get apologies but no refunds. Ralitsa Vassileva reports.
Mon, 28 Jul 2014 02:47:11 EDT
Palin launching online news channel
Sarah Palin is again going rogue -- this time to the digital world, with the creation of her own online news channel.
Mon, 28 Jul 2014 11:34:27 EDT
Cops: He called 911 to avoid ticket
Florida police say a man called 911 to report a possible murder to divert attention away from a cop who pulled him over.
Mon, 28 Jul 2014 00:41:10 EDT
Missing teen is home; case is murky
A search for clues. A grainy sketch of a man's face. A teen reunited with her family but struggling to eat.
Mon, 28 Jul 2014 09:22:59 EDT
Teen accused of decapitating classmate
A 16-year-old Japanese girl has been arrested in Sasebo, Nagasaki prefecture, on suspicion of murdering a fellow student. Police confirmed that the alleged attacker also dismembered her victim's body.
Mon, 28 Jul 2014 06:45:15 EDT
Witness: Cop stomped on suspect
Bystanders say they captured video of a NYPD officer stomping on the head of a suspect while making an arrest.
Sun, 27 Jul 2014 16:32:50 EDT
Husband sends wife 'no sex' list
A wife took to Reddit after getting an e-mail from her husband with a spreadsheet tracking his attempts to get intimate.

Mon, 28 Jul 2014 11:52:40 EDT
U.S. military once called moon base a 'requirement'
The U.S. military races to the moon to build a base -- to beat the Russians to the punch. Maybe test a nuclear weapon on the surface. Consider a lunar-based bombing system to target earthbound foes. That was the plan in the 1960s, according to declassified national security documents released this week.
Fri, 25 Jul 2014 17:22:13 EDT
See through walls -- on your iPhone
Invasive or awesome? A new device turns your iPhone into a thermal imaging sensor.
Wed, 23 Jul 2014 11:25:05 EDT
NASA tackles new space threat
Seems NASA's fascination with the moon is in the past. It's focused on something far more menacing: incoming asteroids
Fri, 18 Jul 2014 07:35:52 EDT
12 real people in video games
It's a matter of geopolitical debate whether Manuel Noriega's reputation can be damaged any more than it already was. But the former Panamanian dictator says a video game did just that.
Mon, 28 Jul 2014 11:06:48 EDT
Teen invents hot car alarm device
A New Mexico teen invented an alarm to alert people if they leave their children in hot cars. CNN affiliate KOAT reports.
Fri, 25 Jul 2014 17:20:28 EDT
See through walls on ... your iPhone
Invasive or awesome? A new device turns your iPhone into a thermal imaging sensor.
Fri, 25 Jul 2014 17:19:51 EDT
Self-healing buildings, bodies, and machines
Crumbling buildings, burnt-out PCs, potholes, and cracked smartphone screens -- all these damaged goods could soon be distant memories, as a new generation of "self-healing" technologies emerge.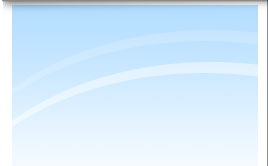 Copyright © 2014. Blue One Communications, Inc.