WIRELESS AND DSL BROADBAND
HIGH SPEED ACCESS
ALWAYS ON, ALWAYS FAST, NEVER THROTTLED


WIRED AND WIRELESS SOLUTIONS
BUSINESS AND RESIDENTIAL
VIRUS AND CUSTOMIZABLE SPAM FILTERING
ONLINE ACCOUNT MANAGEMENT
AWARD WINNING TECHNICAL SUPPORT
CURRENT HEADLINES
TECHNOLOGY HEADLINES

Sun, 09 Mar 2014 10:45:52 EDT
7 days to solve Crimea crisis
President Putin's endgame in Crimea is now clear -- and the West has only a few days to act.
Sun, 09 Mar 2014 10:21:00 EDT
Doctor, LOOK at me
They are six of the most powerful words in the English language:
Tue, 04 Mar 2014 23:30:11 EST
Judge's harsh words for suing teen
A New Jersey judge denied a teenager's request for immediate financial assistance from the parents she is suing.
Sat, 08 Mar 2014 13:33:34 EST
Comedian's craziest drunk story
Billy is sober now, but he was once so hammered he got trapped inside a phone booth.
Fri, 07 Mar 2014 06:54:52 EST
How did Angie Harmon end up nude?
Conan shares a picture Angie Harmon tweeted out in which she somehow tripped and fell and lost her clothes.
Mon, 10 Mar 2014 02:21:23 EDT
No debris found, oil slick only lead
Despite massive search involving eight countries, no sign has been found of a Malaysia Airlines flight that went missing two days ago.
Sun, 09 Mar 2014 19:44:44 EDT
Bergen: Conspiracy theories abound
Peter Bergen says wild theories often flourish after a passenger jet disaster; it's best to wait for an investigation.

Mon, 10 Mar 2014 00:43:37 EDT
Oculus Rift demo wows 'Thrones' fans
Oculus Rift, a virtual-reality headset, takes SXSW fans on a trip to the world of "Game of Thrones."
Thu, 06 Mar 2014 17:16:11 EST
Go offline for 'Day of Unplugging'
Last week, 19-year-old California university student Adeline Munguia was reported missing after she stopped responding to Snapchats and texts from her roommate.
Fri, 07 Mar 2014 10:45:53 EST
App turns tourist into time traveler
It's an app that uses your phone as a window to historical London. Adam Dunnakey takes a look.
Thu, 06 Mar 2014 17:52:34 EST
Future gladiators to wear digital armor
If Batman and Iron Man got together in the lab to patch together a new outfit, it might look like this.
Thu, 06 Mar 2014 19:26:01 EST
Twitter bans porn videos on Vine
Twitter has officially banned pornographic content on Vine, its year-old social-video service. The company announced the changes to its rules and terms of service on Thursday and will begin enforcing them immediately.
Sat, 08 Mar 2014 20:59:08 EST
Assange to SXSW: We're all being watched
From his sanctuary in the Ecuadorian embassy in London, with roughly a dozen police officers outside, WikiLeaks founder Julian Assange said Saturday that everyone in the world will be just as effectively monitored soon -- at least digitally.
Sun, 09 Mar 2014 15:39:21 EDT
Tour the 'home from the future'
CNN's Laurie Segall tours the "home from the future" where everything can be controlled using a smartphone.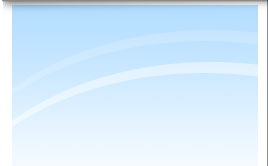 Copyright © 2014. Blue One Communications, Inc.