WIRELESS AND DSL BROADBAND
HIGH SPEED ACCESS
ALWAYS ON, ALWAYS FAST, NEVER THROTTLED


WIRED AND WIRELESS SOLUTIONS
BUSINESS AND RESIDENTIAL
VIRUS AND CUSTOMIZABLE SPAM FILTERING
ONLINE ACCOUNT MANAGEMENT
AWARD WINNING TECHNICAL SUPPORT
CURRENT HEADLINES
TECHNOLOGY HEADLINES

Wed, 22 Feb 2017 16:35:20 -0500
GOP town hall backlash is 'hybrid' of real concern, 'manufactured' anger, WH says
Sean Spicer said "just because they're loud doesn't mean that there are many."
Wed, 22 Feb 2017 12:51:47 -0500
Trump admin ordered to produce list of travelers detained under ban
The order limited immigration from seven countries.
Tue, 21 Feb 2017 19:40:00 -0500
White House: Mass deportation not goal of immigration memos despite fears among many
The Department of Homeland Security released two memos this morning.
Wed, 22 Feb 2017 14:41:23 -0500
Trump administration to issue guidance on transgender bathrooms
Sean Spicer said to expect further guidance from the White House today.
Wed, 22 Feb 2017 16:22:09 -0500
No, Obama isn't planning a coup against President Trump
The fake news headline has been making the rounds on Facebook.
Wed, 22 Feb 2017 13:25:02 -0500
House speaker getting firsthand look at US-Mexico border
House Speaker Paul Ryan is leading lawmakers on a tour of the US-Mexico border for a firsthand look as the Trump administration steps up immigration enforcement and prepares to ask Congress to pay for a border wall
Wed, 22 Feb 2017 16:19:52 -0500
Utah teens accused of plot to rob, kill girl found shot in canal
Prosecutors say boys charged lured her to the ditch with plans to kill her.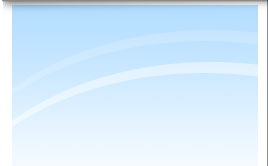 Copyright © 2017. Blue One Communications, Inc.