WIRELESS AND DSL BROADBAND
HIGH SPEED ACCESS
ALWAYS ON, ALWAYS FAST, NEVER THROTTLED


WIRED AND WIRELESS SOLUTIONS
BUSINESS AND RESIDENTIAL
VIRUS AND CUSTOMIZABLE SPAM FILTERING
ONLINE ACCOUNT MANAGEMENT
AWARD WINNING TECHNICAL SUPPORT
CURRENT HEADLINES
TECHNOLOGY HEADLINES

Wed, 26 Oct 2016 19:39:42 -0400
Trump: I'll Teach Military Expert 'a Couple of Things' About Mosul
Trump revealed details about his plan to ABC's George Stephanopoulos.
Wed, 26 Oct 2016 16:52:46 -0400
Trump Slams Clinton for Taking Time Off for Adele Concert
He defended his decision to attend his brand's hotel launch this morning.
Wed, 26 Oct 2016 16:53:52 -0400
Trump Plans to Spend More on His Campaign in Final 2 Weeks
He says he will spend more than $100 million of his own money by Election Day.
Wed, 26 Oct 2016 21:59:29 -0400
Trump Makes Pitch to Black Middle Class, Casts Refugees as Threats
Donald Trump says he wants to make a new deal with Black Americans.
Wed, 26 Oct 2016 20:26:29 -0400
What's Next for the DOJ's Eric Garner Case
Garner died on July 17, 2014, after being placed in a chokehold.
Wed, 26 Oct 2016 16:57:15 -0400
NY-NJ Bombing Suspect Seen in Video Before Police Shootout
Ahmad Rahami was found sleeping outside a bar in Linden, NJ.
Wed, 26 Oct 2016 20:38:14 -0400
Three Injured After MBTA Train Evacuated in Boston
Three people were transported with injuries.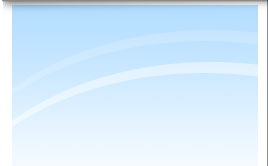 Copyright © 2016. Blue One Communications, Inc.