WIRELESS AND DSL BROADBAND
HIGH SPEED ACCESS
ALWAYS ON, ALWAYS FAST, NEVER THROTTLED


WIRED AND WIRELESS SOLUTIONS
BUSINESS AND RESIDENTIAL
VIRUS AND CUSTOMIZABLE SPAM FILTERING
ONLINE ACCOUNT MANAGEMENT
AWARD WINNING TECHNICAL SUPPORT
CURRENT HEADLINES
TECHNOLOGY HEADLINES

Wed, 24 Apr 2019 06:14:35 -0400
'Start Here': Joe Biden hopeful, Sri Lanka fearful, Boy Scouts apologetic
It's Wednesday, April 24, 2019. Here's what you need to know to start your day.
Wed, 24 Apr 2019 06:52:55 -0400
70-year-old woman falls to her death in Grand Canyon National Park
It's the second such accidental death in the canyon this year.
Wed, 24 Apr 2019 06:53:48 -0400
Kim Jong Un arrives in Russian port city for summit with Vladimir Putin
The two leaders are scheduled to talk on Thursday.
Tue, 23 Apr 2019 20:35:21 -0400
More than 12,000 Boy Scout members were victims of sexual abuse, expert says
The scope of sexual abuse reports within the Boy Scouts of America was exposed in court testimony about another situation of child sex abuse.
Tue, 23 Apr 2019 19:59:46 -0400
First criminal charges for a pharma distributor and CEO
White collar execs are being treated like street dealers.
Wed, 24 Apr 2019 07:12:27 -0400
Convicted ringleader in Texas dragging death to be executed
John William King dragged a man for 3 miles behind his truck.
Wed, 24 Apr 2019 07:46:55 -0400
WATCH: Trump takes hard line on executive privilege
The president strongly suggested he would block former White House counsel Don McGahn and other aides from testifying before the House.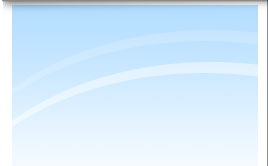 Copyright © 2019. Blue One Communications, Inc.