WIRELESS AND DSL BROADBAND
HIGH SPEED ACCESS
ALWAYS ON, ALWAYS FAST, NEVER THROTTLED


WIRED AND WIRELESS SOLUTIONS
BUSINESS AND RESIDENTIAL
VIRUS AND CUSTOMIZABLE SPAM FILTERING
ONLINE ACCOUNT MANAGEMENT
AWARD WINNING TECHNICAL SUPPORT
CURRENT HEADLINES
TECHNOLOGY HEADLINES

Thu, 23 May 2013 14:55:06 EDT
Coburn: No, I don't oppose tornado aid
Sen. Tom Coburn says, despite what some reports say, he agrees with FEMA funding for tornado relief, but if it runs out, he will stick to his policy.
Thu, 23 May 2013 15:45:17 EDT
Can Weiner win back New Yorkers?
Errol Louis says even with ideas, the shamed congressman--and Park Ave. denizen--may have a tough time selling himself anew as a middle class champion to a city and its media
Thu, 23 May 2013 07:39:12 EDT
Don't blame Apple, blame the tax code
Will Marshall says Tim Cook was grilled about Apple's tax practices but the real culprit is a dysfunctional tax system.
Thu, 23 May 2013 10:47:15 EDT
9 myths about drones and Guantanamo
On Thursday, President Barack Obama is scheduled to deliver a major speech in Washington about his administration's counterterrorism policies, focusing on the rationale and legal framework for the controversial CIA drone program and his plans to wind down the prison camp at Guantanamo Bay.
Thu, 23 May 2013 07:18:09 EDT
Rescued women send us a message
Three women who were rescued this month after allegedly being held captive in a Cleveland house for close to a decade "are happy and safe," and overwhelmed by the public's support, their attorneys said in a statement released Wednesday.
Thu, 23 May 2013 07:28:24 EDT
Teen invents 20-sec phone charger
Teenager Eesha Khare invented a device that could charge cell phones in 20 seconds.
Thu, 23 May 2013 16:09:01 EDT
'Hangover' and 19 other top buddy films


Thu, 23 May 2013 10:21:37 EDT
The bright new world of electric paint
A group of students in London has developed an electrically conductive paint, which could change the way the world is wired.
Wed, 22 May 2013 18:09:49 EDT
5 'Iron Man'-like robot suits
Bionic exoskeletons that make us superhuman could soon be a reality -- take a look at five of the most incredible robot suits being developed.
Wed, 22 May 2013 18:07:53 EDT
Here's how to pronounce 'GIF'
We can't settle iPhone vs. Android or "Star Wars" vs. "Star Trek" for you. But another long-running geek debate was put to rest Tuesday night.
Wed, 22 May 2013 08:46:33 EDT
10 fun Tumblr blogs to follow
Sure, serious-minded folks from the White House on down have taken to Tumblr, the popular blogging platform that Yahoo announced it had purchased this week.
Mon, 20 May 2013 16:45:33 EDT
'Toilet of the future' solves big issues

Mon, 20 May 2013 14:28:12 EDT
The etiquette of Google Glass
In recent weeks, Google Glass has been distributed to its first group of beta testers outside Google and in the real world. As the pool of new smart-glass wearers grows, they are feeling out the etiquette of using the new technology.
Thu, 23 May 2013 10:23:17 EDT
Storm-scattered items returned via Facebook
On Sunday, a mystery photograph fluttered from the sky and landed near Leslie Hagelberg's mailbox in West Tulsa, Oklahoma.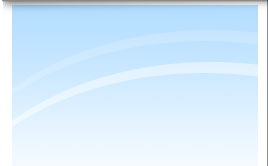 Copyright © 2013. Blue One Communications, Inc.