WIRELESS AND DSL BROADBAND
HIGH SPEED ACCESS
ALWAYS ON, ALWAYS FAST, NEVER THROTTLED


WIRED AND WIRELESS SOLUTIONS
BUSINESS AND RESIDENTIAL
VIRUS AND CUSTOMIZABLE SPAM FILTERING
ONLINE ACCOUNT MANAGEMENT
AWARD WINNING TECHNICAL SUPPORT
CURRENT HEADLINES
TECHNOLOGY HEADLINES

Sat, 14 Dec 2019 23:22:32 -0500
Possible 'white power' hand signs at Army-Navy game probed
Signs flashed by students during the game can be associated with "white power."
Sat, 14 Dec 2019 18:26:18 -0500
At Army-Navy game, Trump touts new pro sports option
New policy allows service academy athletes to defer military service to go pro.
Sat, 14 Dec 2019 18:45:20 -0500
AP source: NJ Dem lawmaker plans to become a Republican
Administration official says Rep. Jeff Van Drew discussed switching parties.
Sat, 14 Dec 2019 17:30:20 -0500
NYC paying $625K to mom whose baby was ripped away by police
Toddler was yanked from mother's arms by police in a widely seen online video.
Sat, 14 Dec 2019 17:02:58 -0500
Santa Monica hotel built without permits can remain open
Commission approved after-the-fact permits for luxury beachfront hotel.
Sat, 14 Dec 2019 22:41:33 -0500
NC State player fled from cop, hid under car, warrants say
He allegedly ran away after obtaining a fake ID to try to buy alcohol.
Sat, 14 Dec 2019 23:57:17 -0500
Shooting at suburban Atlanta mall injures 1 as shoppers flee
Police said they have identified a suspect and are looking for him.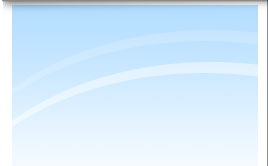 Copyright © 2019. Blue One Communications, Inc.